Saturday, September 15, 2012
Tuesday, July 10, 2012
Making Your Own Laundry Detergent: A Detailed Visual Guide | The Simple Dollar http://www.thesimpledollar.com/2008/04/09/making-your-own-laundry-detergent-a-detailed-visual-guide/
I can't wait to try This!
Posted by

Susan Ham
at 4:20 AM
No comments:

Thursday, June 21, 2012
Congratulations to my sweet sister in law Danielle and her Husband Joe for having this beautiful little girl yesterday. 6lbs, 8Oz, born at 2:10.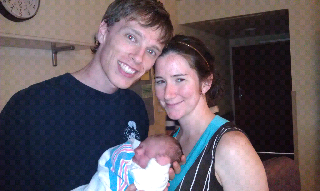 Posted by

Susan Ham
at 7:00 PM
No comments:

Tonight has been lovely, my sweet husband ran with me at the park, but I tripped and hurt my knee. So my love cooked dinner and took care of me then and is now sleeping so peacefully, I don't want to wake him up.
Posted by

Susan Ham
at 6:57 PM
No comments: